Our Mission
Empowering the communities we serve through lifelong learning.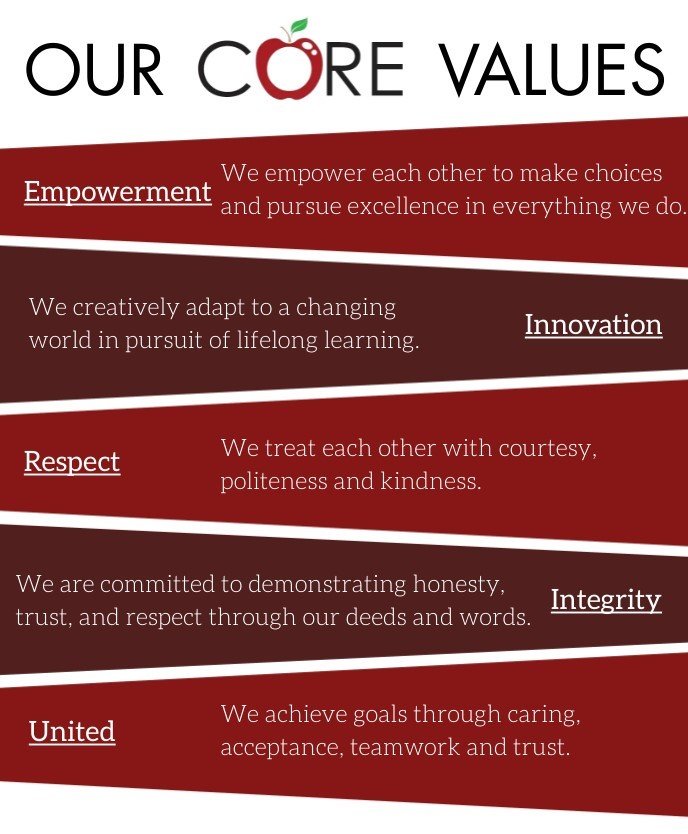 Our Administration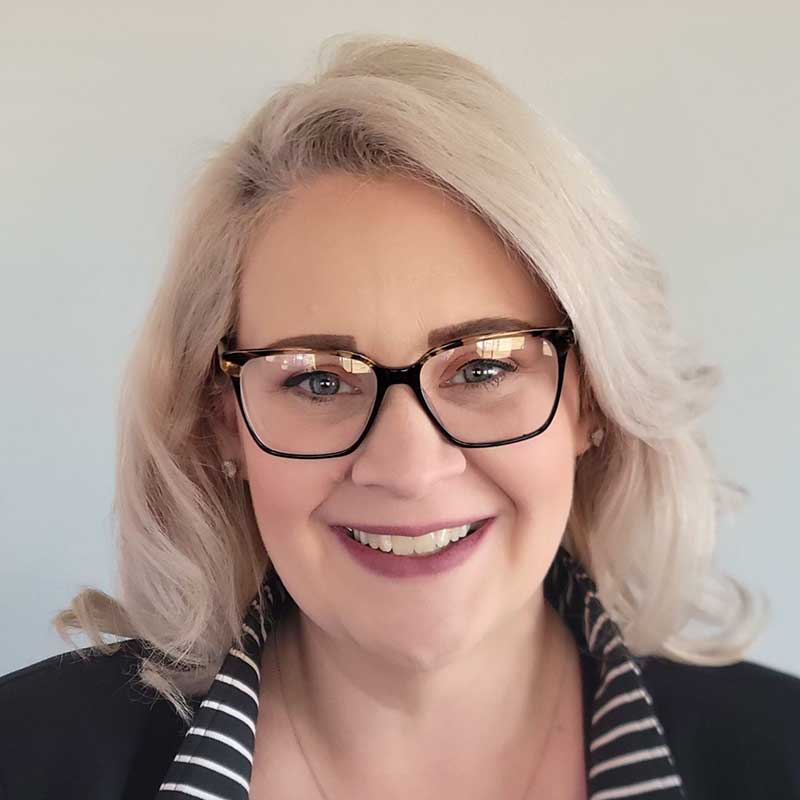 Sarah Mills
Deputy Executive Director
I graduated from Mercyhurst University with a BA in Art Therapy. After graduation, I worked a year for AmeriCorps in my former high school working with "at-risk" youth. That lead me to working as an educator for a teen pregnancy prevention program sponsored by Planned Parenthood in Corning, NY for the following ten years. After returning to my hometown of Belmont, I was given the opportunity to be the Youth Manger at Literacy West, NY Inc. for Allegany County, NY. I later became Program Site Manager for Cattaraugus and Allegany counties, serving both Youth and Adult education programs. I have advanced to now overseeing ten programs within six counties of Western NY. I enjoy spending quality time with my family and pets.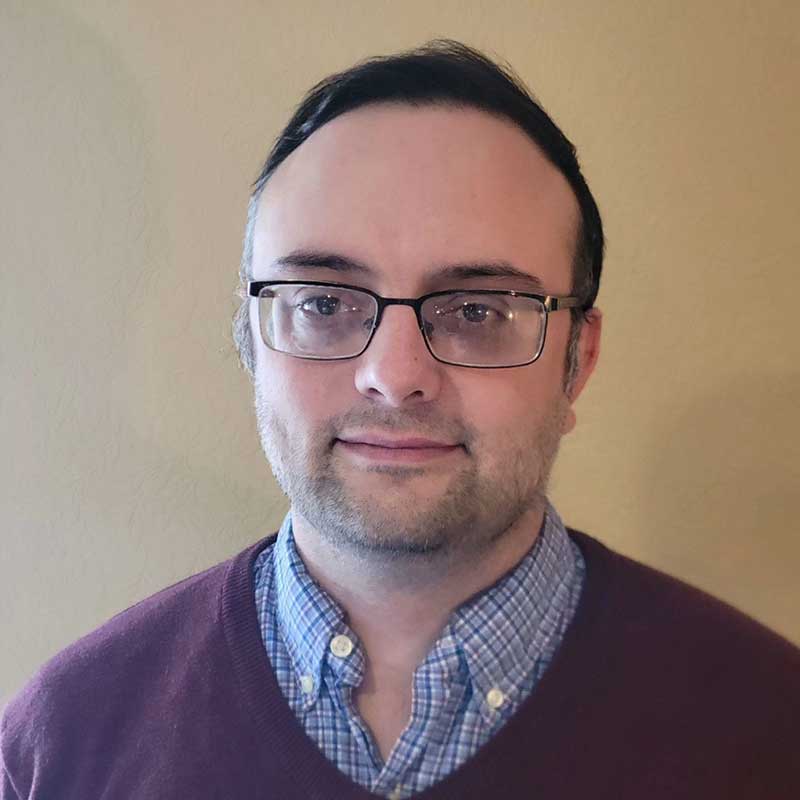 Steve Warner
Regional Program Director
I am passionate about my work at Literacy West for many reasons, but I think one of the highest on the list is being able to make a difference in the communities that we serve. A great deal of our collective societal, organizations, and even national brainpower is expended talking about the need to help our neighborhoods, towns, cities, and communities. Through Literacy West I am afforded the opportunity to act on these needs. We get to get up in the morning safe in the assurance that the work that we do has a direct and tangible impact on making lives better, and helping others reach their goals.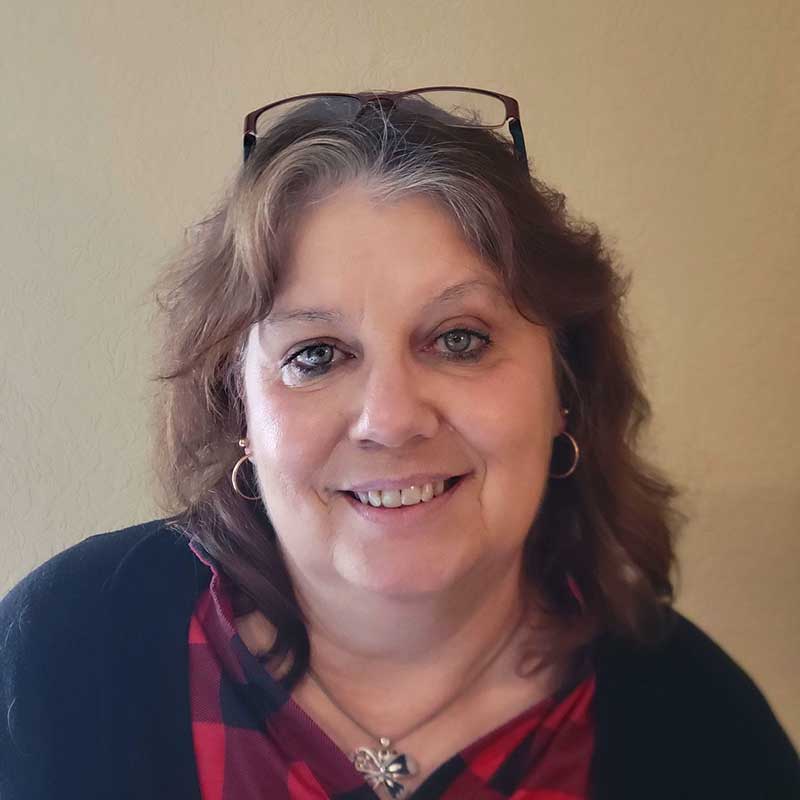 Mary Layman
Assistant Program & Data Manager
I've been with CORE The Learning Center for 16 years. I'm the mother of 4 children and grandmother of thirteen grandchildren. I've been in the Human Services field since 1984 where I was a nurse for 20+ years. I enjoy theatre and gardening. I love animals and have been involved in animal rescue for 30+ years. I love working at CORE because I believe in the mission and love to help people.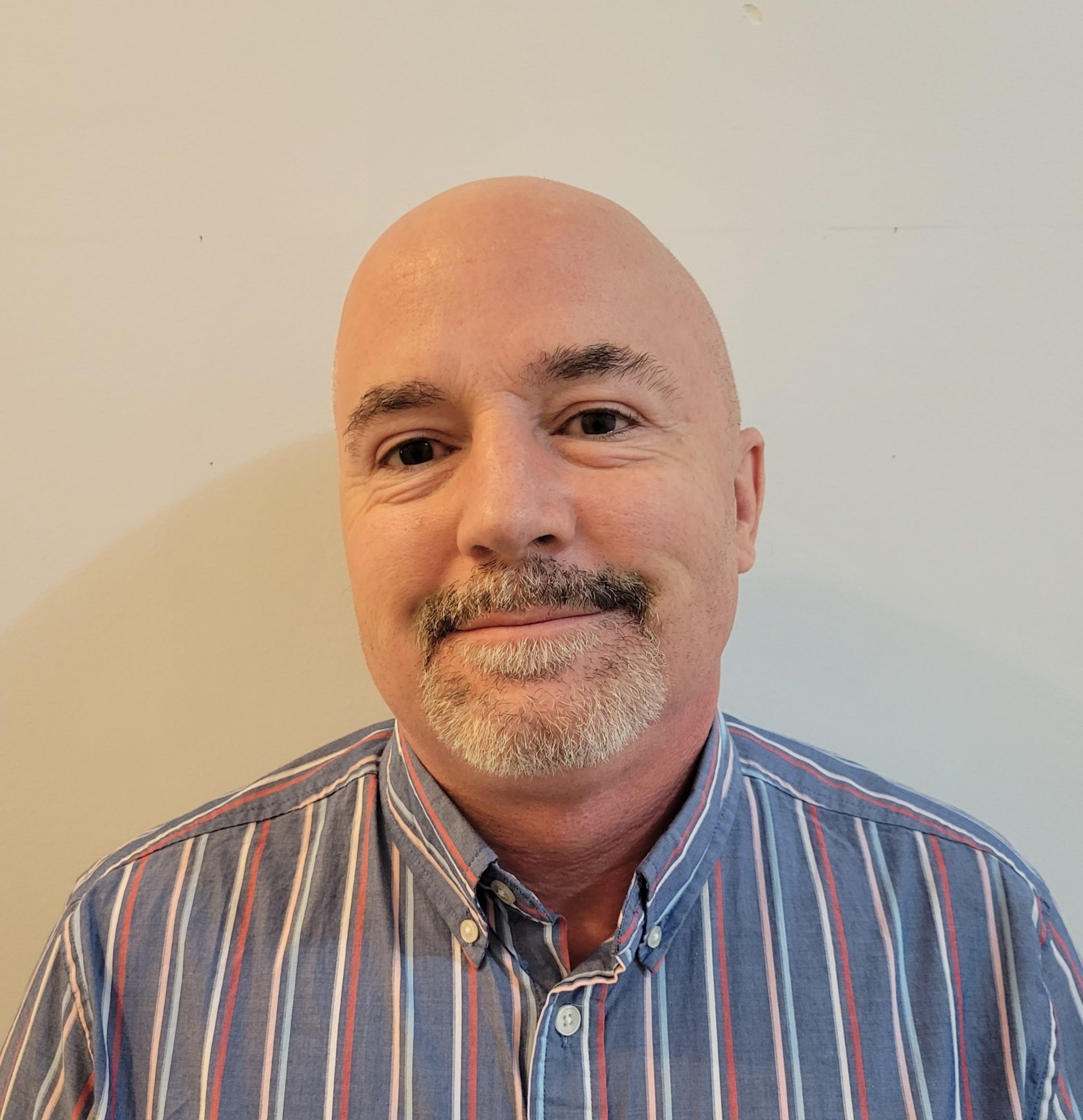 Shawn Ryan
Assistant Program Manager
I was born and raised in NY's Adirondack region. Having graduated from Siena College with my Bachelors degree, and Master's from UAlbany. Throughout my career I've worked primarily in the public service field with a brief stint in Journalism. I am new to the area and looking forward to learning the history of the region and exploring its beauty. I'm an avid wood worker, play bass guitar and drums, and am pursuing finding a band to play with.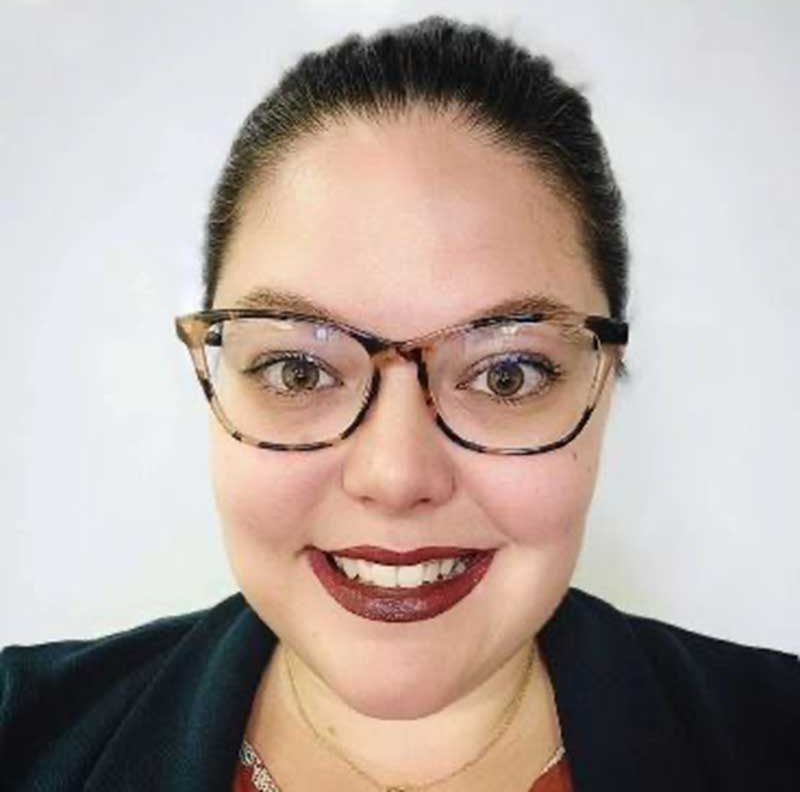 Adrianna Seewaldt
Executive Community Relations Coordinator
I have been working in the human service field since graduating from SUNY Geneseo in 2015. I am truly passionate about making an impact on my community and firmly believe that there is great potential for small town rural America.
A little about me; I studied abroad in Chile as a Rotary Youth Exchange Student, I speak un poquito de Español, have a passion for travel, and love Do It Yourself projects.
Oh, and I can't forget- Go Bills!
Our History
In 1986, Literacy West NY, Inc. (LWNY) was formed under the name Literacy Volunteers of Allegany County, Inc. (LVAC) with the vision to increase literacy and ultimately the quality of life for residents of Allegany County.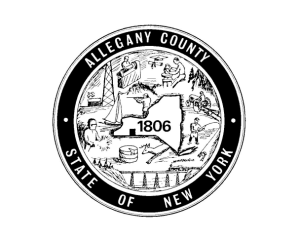 From 1986 to 1994, the focus was on providing reading and writing tutoring exclusively to adults.

In 1994, a youth peer tutoring program was initiated at Wellsville Central School. This program was very popular and the program expanded to the majority of school districts within the county.

In 2009, LWNY was awarded the prestigious Literacy Zone grant. The LWNY facility was transformed into the cooperative CORE Learning Center and is now a one-stop center for services providing disability, financial, health, educational, workforce, and other related resources and services.
In 2010, LWNY was awarded an additional Literacy Zone Grant in Wyoming County for the Wyoming Works Learning Center in Warsaw.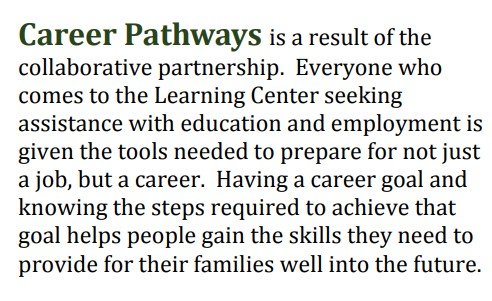 In 2011, LWNY was awarded a National Demonstration Grant to develop a career pathways program for Allegany County, targeting low skilled adults. As a result, LWNY develop model career pathways program and transformed all the agencies services.
Ranked #1 Adult Education program by the New York State Department of Education
In 2006-2007, LWNY ranked number one in program performance for adult education programs according to the adult education report card by the NY Department of Education. LWNY consistently ranks in the top quartile in the state for program performance.
---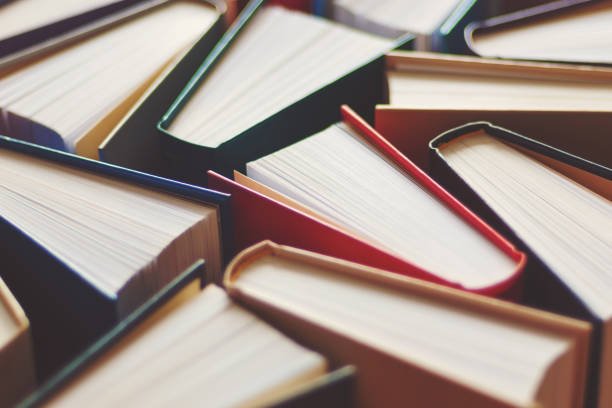 In 2008, the youth peer tutoring PEERWORX® curriculum was copyrighted and the NY Department of Education approved LWNY as a Supplemental Education Service Provider. LWNY was a lead agency in forming the Creating Opportunities in Rural Education (CORE) – a collaboration of approximately 70 organizations focused on addressing the literacy, educational, and workforce challenges throughout Allegany County. Also in 2008, LWNY merged with Literacy Volunteers of Wyoming County and began to provide services to communities within both Allegany and Wyoming counties.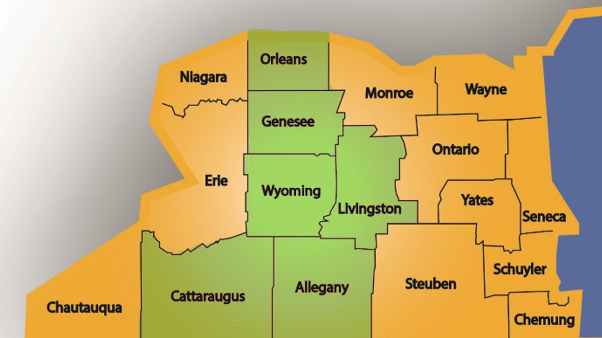 In 2016, LWNY expanded service delivery to the Cattaraugus County area. Followed by the newest expansion to the Livingston County area in 2017. We now serve an area (4,902 mi²) just shy of the size of Connecticut!
Youth services expanded as well in 2016-2017, with the addition of programs at the Genesee Valley, Andover and Friendship School Districts in Allegany County. At present, we offer afterschool programs at Belfast Central School, Fillmore Central School, Friendship Central School and STEAM Programs at Genesee Valley Central School.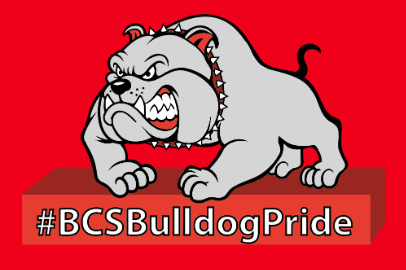 Belfast Central School (K-4)- Legos Club, Art Club, Explorers Club, Dance Club
Fillmore Central School (6-12)- Vibe Tribe, Trailblazers Club, Fab Lab Club, Technovation Club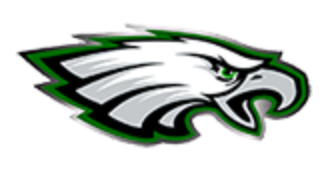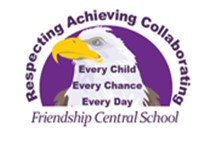 Friendship Central School (6-12)- Grub Club, Fab Lab Club, Homesteading Club, Music Club
Genesee Valley Central School (PreK3)- STEAM (Science, Technology, Engineering, Arts and Math)

---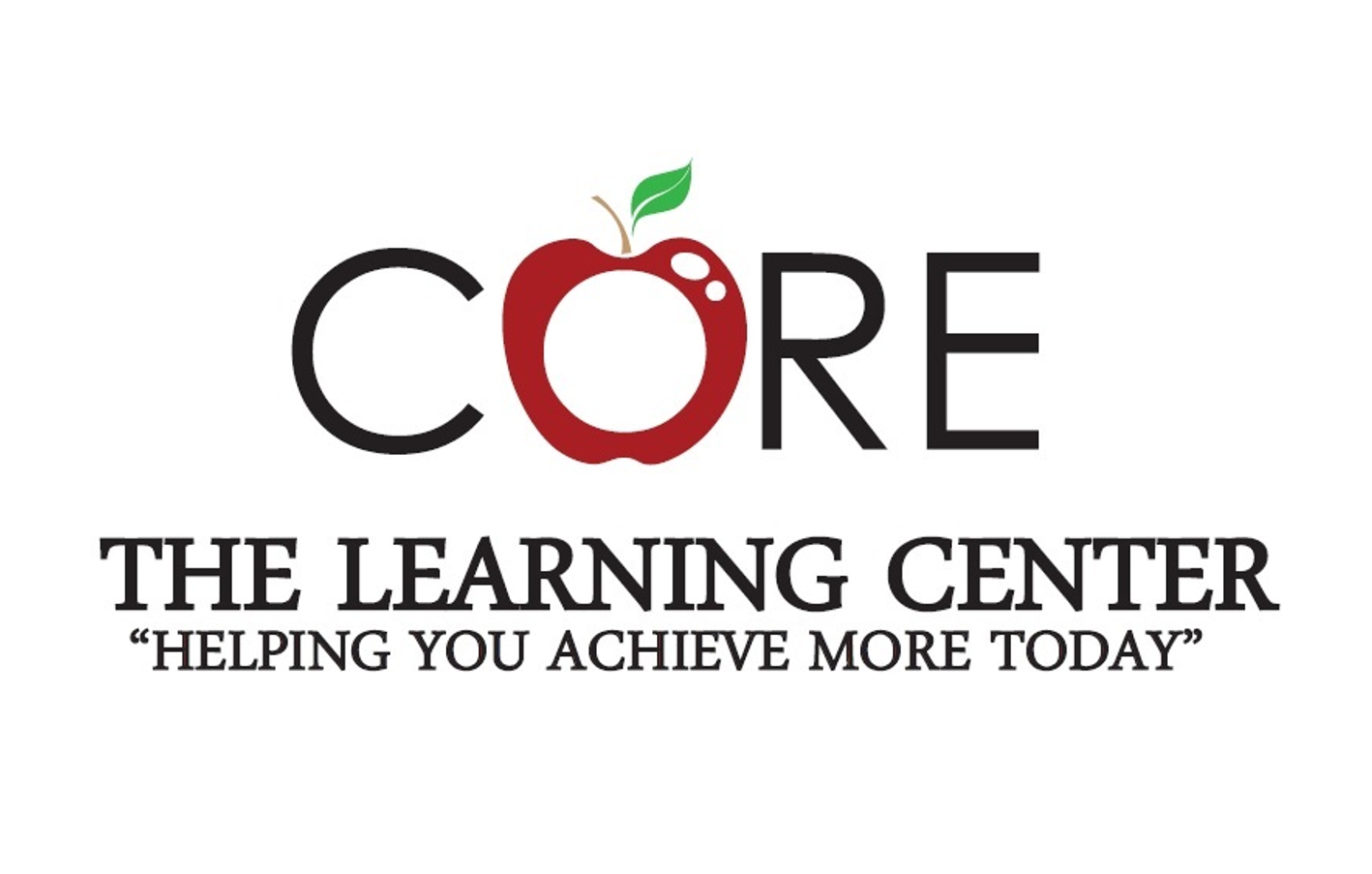 Undoubtedly throughout the years our organization has grown and our name has changed, however our mission remains the same. By empowering the communities we serve through lifelong learning, we continue to make an impact as an adult education organization in New York State. Our community classrooms have undergone a name change from Literacy West to CORE The Learning Center. CORE, Creating Opportunities in Rural Education, encompasses all of the programs and services that we are able to offer our communities. As such, our classrooms offer so much more than reading and writing classes. We are a nonprofit agency that offers community resources at no cost to the participant. Adult programming in GED prep, ESOL and Civics, Vocational training and certifications, Workforce Readiness, Digital Literacy/ Computer classes, and more allows individuals the wrap around services necessary to reach their fullest potential. Our organization offers individuals an opportunity to learn in an environment that embodies a more innovative approach to learning, recognizing that classes structured like primary school might not be best suited for the learning styles of our participants. Presently we have School based programs available in Belfast, Genesee Valley, Fillmore and Friendship School Districts.
Proudly serving Allegany, Cattaraugus, Genesee, Livingston, Orleans and Wyoming Counties for over 30 years.
We're here to help you achieve more today!
CORE The Learning Center is a division of Literacy West NY, Inc.